Jennifer Hand, M.S.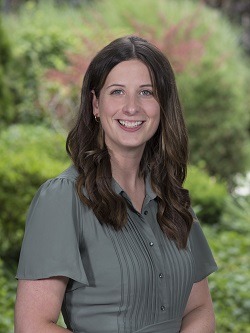 As Elder Care Coordinator, Ms. Hand oversees the coordination of our client's health and long-term care, serves as their advocate, and empowers families with the knowledge they need to make the right decisions for their loved ones in every circumstance.
Prior to joining our life care planning team, Ms. Hand was a Helpline Counselor/Care Consultant for the Alzheimer's Association Delaware Valley Chapter, where she provided advice and problem-solving counsel to clients regarding care, decision-making support, guidance during transitions, crisis assistance, and connections to local services. Jennifer brings with her expertise and experience in the field of dementia care and has significant experience providing support, guidance, and advocacy during a crisis.
Jennifer is a graduate of Philadelphia University, where she received her Master of Science in Community and Trauma Counseling and her Bachelor's in Health Sciences.
Jennifer assists clients in the Atlantic, Cape May, and Ocean counties. She can be reached via email at JHand@brattonlawgroup.com or by calling the office at 856 770 2744.